COVID-19 UPDATE:
We are facing an unprecedented situation in the United States due to the coronavirus pandemic. On March 23,  Michigan Governor Gretchen Whitmer issued a "Shelter in Place" order for Michigan residents – with some exceptions – which has since been amended and extended through May 15, 2020.
But sheltering in place just isn't something the agriculture industry can do. Animals need to be fed and preparations need to be made for the quickly-approaching crop season. The executive order recognizes that many businesses cannot shut down and, as producers of food and feed products, Zeeland Farm Services, Inc. and its affiliates are exempt from the order. Through these difficult times, we remain open and are committed to serving our customers to the fullest. The ZFS soy plant in Zeeland, Michigan continues to operate fully, producing soybean meal, hulls and oil, and the new ZFS Ithaca, LLC plant of in Ithaca, Michigan is also operational and crushing soybeans and producing co-products.
Because the health and safety of our customers and employees is of utmost importance, some small changes have been made to the operational standards at Zeeland Farm Services and ZFS Ithaca. Specifically, we ask that drivers at either of the sites in Michigan remain with their trucks or at the scale booths as much as possible, and follow the guidelines of social distancing that have been issued by the State of Michigan, including limiting direct contact with employees inside the scale house. Our employees have been instructed to do the same.
Pursuant to Executive Order 2020-59, if you do need to enter any ZFS facility, we ask that you please wear one of the required face masks.
We are in this together and appreciate your cooperation.
Read the full statement here https://www.zeelandfreightservices.com/covid-19-update/
At Zeeland Freight Services, LLC, we have been moving freight around Michigan, the Midwest, and beyond since our inception as Meeuwsen Produce and Grain in 1950. Throughout nearly seven decades of service, we have earned the reputation as one of the most reliable carriers in the business.
An affiliate of Zeeland Farm Services, Inc, Zeeland Freight Services, LLC dispatches more than 100 trucks and specializes in hauling bulk freight using dumps, walking floors, hoppers and tankers. We also transport intermodal containers.
We take pride in having some of the most efficient, dependable and attractive equipment on the road.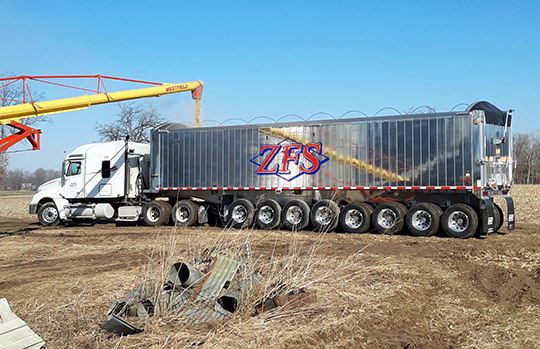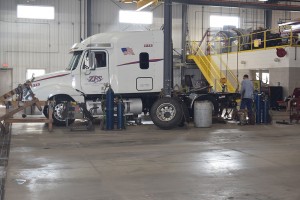 Maintenance Garage
The Zeeland Freight Services maintenance garage is staff by experienced mechanics and fabricators who can meet the service needs of your fleet, no matter how large or small.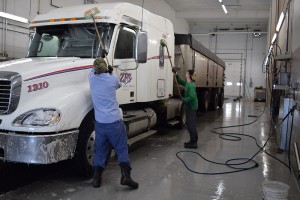 Wash Bay
The Zeeland Freight Services wash bay offers an automated drive-through truck wash for a quick in-and-out, but for those who prefer a deeper clean, we also offer a 1-hour live wash.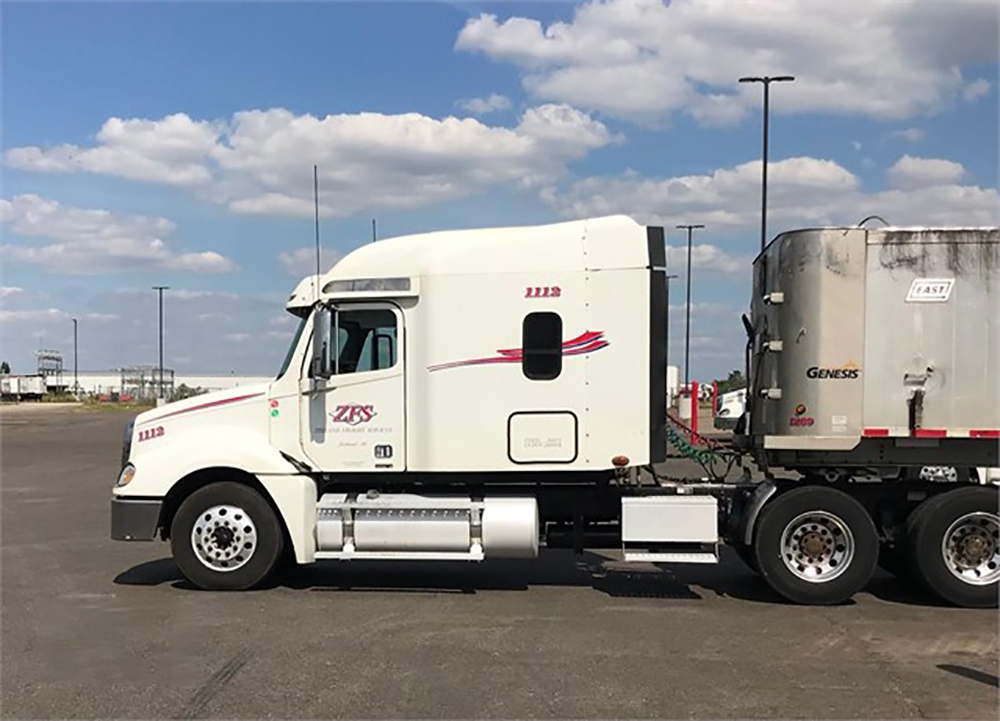 We have a variety of different trucks and other equipment for sale.  Our trucks are well maintained by ZFS fleet service technicians, and we have all maintenance records.
Our experienced dispatchers and drivers will do whatever they can to offer competitive rates and exemplary customer service.
Zeeland Freight Services also offers a full-service maintenance garage that does everything from major repairs to oil changes, as well as fabrication on trucks and trailers. And, our tanker wash and wash bay can clean your fleet inside and out.
In 2016, Zeeland Freight Services began construction of a 36,000 square foot truck maintenance garage at our facility in Michigan. The freight division moved into the new facility in 2017 and has been operating there for about two years. Watch the first six weeks of construction in fast motion through this high-speed time-lapse video.